Piesik Piano Service
Piano Tuning & Repair
John E. Piesik, RPT
(760) 726-4665
Registered Piano Technician ~ Member of the Piano Technicians Guild
~ Serving North County San Diego, CA Since 1990 ~

Better Business Bureau A+ Accredited Business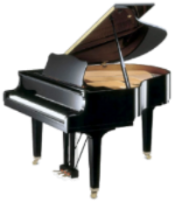 Piesik Piano Service

Piano Tuning and Repair
~ John E. Piesik, RPT ~
Registered Piano Technician, Reg. #11400
Member of the Piano Technicians Guild
"A complete piano service –
More than just a tuning"
Serving North County San Diego, CA Since 1990
Please contact Piesik Piano Service at:
E-mail: john@piesikpiano.com
Fully Insured • Certified • Professional Piano Tuner
Piano Life Saver Humidity Control System Certified Installer

Reliable piano tuning, maintenance and repair services.
Customer centered. Quality focused. Exceptionally high attention to detail.
The best possible performance of your piano is the ultimate goal.

Our complete piano service involves more than just a tuning.
Extra time is planned for looking after some of your piano's other needs,
such as a careful inspection, pedal adjustment, bench tightening, or a minor repair.
Approximately an hour and a half is planned for a typical piano tuning service.
Serving North County San Diego, CA:
Carlsbad, Oceanside, Vista, San Marcos, Escondido,
Camp Pendleton, Fallbrook, La Costa, Leucadia, Encinitas, Cardiff,
Solana Beach, Del Mar, Carmel Valley, Rancho Santa Fe, Fairbanks Ranch