Piesik Piano Service
Piano Tuning & Repair
John E. Piesik, RPT
(760) 726-4665
Registered Piano Technician ~ Member of the Piano Technicians Guild
~ Serving North County San Diego, CA Since 1990 ~

Better Business Bureau A+ Accredited Business
Piano Voicing

Piesik Piano Service
What is Piano Voicing: Voicing is the act of regulating the tone of the piano. Voicing is a separate procedure from tuning. Grand pianos and upright pianos periodically require piano voicing, or tone adjustment. Because the tone changes as the felt hammers wear, periodic piano voicing of the hammers is necessary so that your piano retains an even, full tone throughout the entire scale, and produces the widest possible dynamic range.
Needling: The actual procedure itself is commonly thought of as "needling the hammers," but voicing may also involve reshaping or resurfacing the hammers to remove grooves and uneven wear, using special fluids on the hammers, placement of the piano, acoustics of the room, and even piano regulation - all can have an effect on the "voice" of the piano.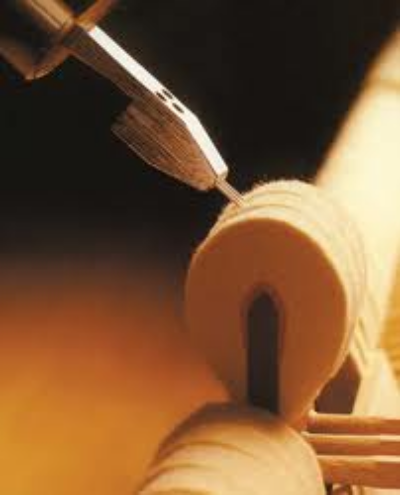 The Piano's Voice: Every piano has a unique "voice," ability to sing, and range of tone colors that it can produce. Only a skilled, experienced piano technician is capable of finding and bringing out the nuances of sound particular to each instrument.
Please contact Piesik Piano Service at:
(760) 726-4665
John E. Piesik, RPT | Registered Piano Technician | Piano Tuning and Repair | North County San Diego, CA | (760) 726-4665 | © 2010 - 2014 Piesik Piano Service
Carlsbad, Oceanside, Vista, San Marcos, Escondido, Camp Pendleton, Fallbrook, La Costa, Leucadia,
Encinitas, Cardiff, Solana Beach, Del Mar, Carmel Valley, Rancho Santa Fe, Fairbanks Ranch